vPortal at a glance
An Online Complaint Management System Provided by Vemessage.
Timeline and Chat
Timeline tab gives you complete overview from the time incident was raised and till it was resolved. Chat screen tab will allow the user to chat directly with the person responsible for the incident.
Share info
The user can also share images. Management as observers can oversee all communication between users and staff.
Details and Feedbacks
Clicking on a complaint will take you to the details section, where you can view complaint details. Feedback can be given on closed complaints.
Track your Complaints
Clicking on any folder will take you to the list view, where you can see the raised complaints the time they were created and the time remaining for the complaints to be resolved.
Manage Complaints
Securely sign in with your credentials. After sign in you will be directed to the dashboard and easy-to-use interface. Where you can check real-time statuses of your complaints, feedbacks and the latest news from the management.
Sign Up
To "Sign up" simply select your account type. Enter details to validate your residential address. Once successfully validated, enter personal details to create account with email and password.
Quick Response
Users no longer have to wait long hours before they can call and report an incident. Now user can simply log in to vPortal and raise a complaint and check statuses.
Speedy Recovery
vPortal allows collaboration between users and staff for speedy recovery to incidents.
Our

Global

Capabilities
Few mobile messaging providers can rival the global expertise, stability, and qualities that Vemessage can provide.
Vemessage allows you to send text messages securely via its SMS platform.
Create and send emails at lightning fast speeds while tracking their status in real time with Vemessage.
Webform allows you to custom build rich text messages, which you can then send to customers to interact with.
Guaranteed Success with Smart Communication
Vemessage has advanced nimbly through noteworthy changes in the communication industry. As the market evolves even more, Vemessage is bringing cutting-edge evolutionary technology to the table with its advanced features and functions. Vemessage plays to its strengths by providing a seamless transition from text messages and emails to a multi-channel platform that is easily accessible to all.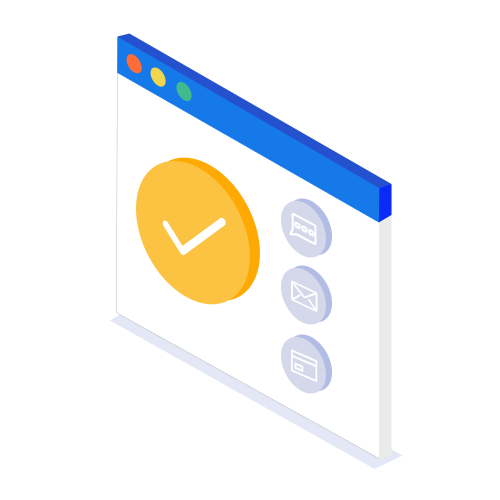 Contact Us Now