What we

offer
A perfect mix of tech and communication that will take business connections to a new level!
Tracking the delivery status of your messages is in your hands now!
Categorize potential incidents and generate status reports to stay well informed.
Avoid your future losses through
incident management.
Repair the damages with cutting-edge technology and fast-paced communication.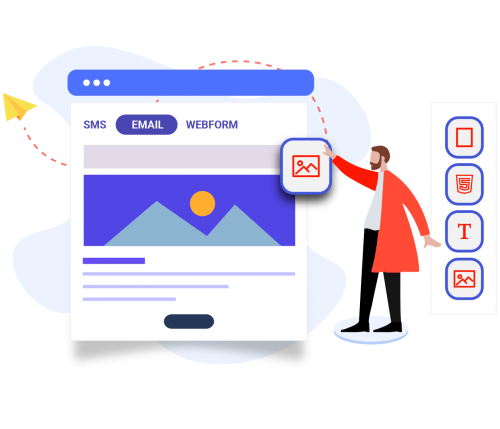 Innovative concepts and creative communication.
A whole new world of innovative communication channels that will dissolve barriers and create opportunities for all.
Read More

Simplify connections through mind-blowing tech!

Taking B2B communication to a different dimension!

Defying risks through better communication!
Our

Impact
An arsenal of communication channels at your fingertips to eliminate critical incidents for a better tomorrow!
Testimonials
"Our sales went through the roof because of VeMessage! With VeMessage, we could communicate with multiple customers at once, instead of just one at a time."
Testimonials
"The training on VeMessage is quite simple because it's so easy to use. And from the customer's standpoint, it's very intuitive."
Testimonials
"We've increased our sales from 25–30% since we've implemented VeMessage and would never look back!"
Testimonials
"VeMessage is the solution that integrated all channels and that gave us the flexibility to implement in the way that we needed."
Testimonials
"VeMessage has created a flawless connection between our business and our customers."
Testimonials
"We use the VeMessage whenever there's schedule changes, time changes due to holidays, or whenever we're running a new promotion. It just makes everything easier!"
Testimonials
"VeMessage has made it easier and more efficient to get tasks done. It fits right into the operational flow."
Testimonials
"With VeMessage, the process is quicker with the customer. The customer is more ensured of getting exactly what they ordered, and I'm all for the efficiency."
Testimonials
"Life before VeMessage was very chaotic— we got a lot of phone calls, a lot of mistyped incident reports. So with VeMessage, the ability to directly communicate with the customer makes our business very streamlined."
The Possibilities are
Endless.
Real-time Data Analytics 0
Fast-paced Communication 0