Pakistan's very first cloud billing solution. Fully featured automated solution where societies can easily manage complete billing from generation to collection. Consumer's get notified and can also view bill via smart app and pay easily.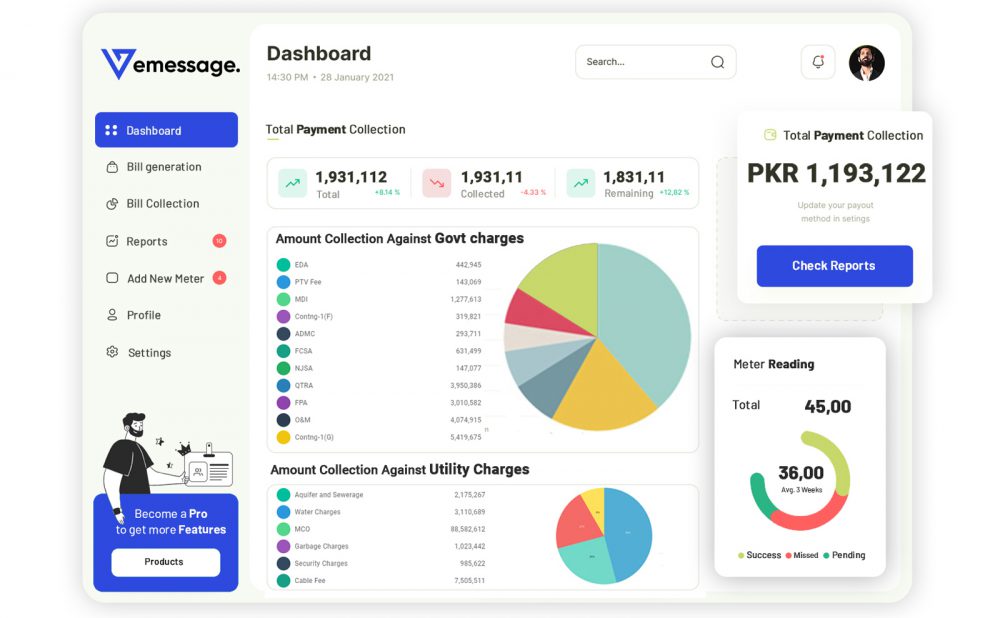 Simple yet powerful & easy to use incident management software
It keeps the privacy of complaints secure and hidden. No personal data is leaked or shared not even with staff who are working on complaints.
It is a way to build a strong relationship with the complaint by ensuring a reliable system to help them professionally.
It is like the eyes and ears of the management to help understand the needs of residents and staff.
Testimonials
"Vemessage is a great product by Innovative IT Services, We are really happy and satisfied by there services. We are also using Billing on cloud and there products are really efficient and responsiveness is 100%"
Testimonials
"The training on VeMessage is quite simple because it's so easy to use. And from the customer's standpoint, it's very intuitive."
Testimonials
"VeMessage helps us to handle complaints with care of our respectable members of Valencia society"
Testimonials
"Vemessage provided solution to resolve the queries of our respected society members with tracking of each complaint."