A Blend of Traditional and Modern Media
Customers live in a fusion of the real and digital worlds. Effective communication programs meet these customers in both places, seamlessly engaging them across all channels in a synchronized journey towards brand loyalty. Companies seek to build emotional connections to customers who want to feel valued, and realize that such programs are no longer an option.
Vemessage's Omnichannel Communication software helps companies and organizations engage customers with a single, cohesive platform across all communication channels. Vemessage Omni application is a purpose-built, all-in-one omnichannel communications solution to track and consider past interactions, empower consumers with digital experience tools, and communicate with them via print, email, text messaging, online interactions and more.
Companies and government organizations alike struggle to implement communication strategies, given the number of messages and documents they send, the myriad of technologies and channels available, individual consumer preferences, and multiple initiating systems on their side. Implementing a single customer communication management solution across the organization is typically the best option.
Do you know what Omnichannel Communications?
Omnichannel systems are platforms that deliver flawless communications optimized for any electronic device like smart phones, tablets, and personal computers on the customer's chosen channels, and according to their schedule.
Vemessage's omnichannel communications platform gives customers complete flexibility in communication methods. Allow recipients to choose their preferred channels, be it traditional print, one or more electronic delivery channels, or a tailor-made combination of the two. Enable them to transfer these conversations seamlessly across channels according to their needs.
Here are some of the features an omnichannel communications solution offers:

Continuity Of Conversation
Use one comprehensive customer communications management solution, rather than a hodgepodge of different solutions tackling individual issues, all trying to work together to create personalized communications. Using several platforms is both inefficient and more expensive, and it is far more difficult to align brand tone across several channels.

Consistent Experience
Leverage omnichannel communications to uniformly apply current and approved corporate branding, logos, legal disclaimers and other content fragments to all communications regardless of the message, initiating system or communication channel. Expose a seamless, consistent customer experience across all channels and company processes. Deploy a fully integrated platform to converse with customers that constantly re-evaluate options in a non-linear journey.

Compliance Across Channels
Empower business users to edit and approve communication templates and content and then centralize changes on all channels via omnichannel communications. Assign content fragments to the right people for development and approval. Enable oversight by internal experts (e.g. marketing, legal) to track, manage and approve communications. Route, approve, distribute, and store communications to guarantee and demonstrate compliance with branding standards and regulatory requirements.

Personalized Communications
Send high-quality communications, consistent with the company's brand voice, but that meet each customer's unique needs. Create high-volume communications across all channels that adhere to and further the organization's message while leveraging the language, tone, and customer knowledge that resonates with each individual recipient.
Planning for an Omnichannel App?
Book a demo of Vemessage OmniChannel
Find out how Vemessage Omnichannel Application solutions build compelling and engaging experiences, and put customers front and center in your communication strategy.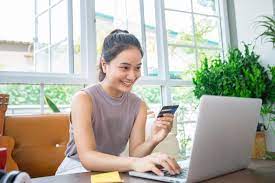 What Are Multichannel Communications?
Multi-channel communications systems are platforms that leverage unique channel characteristics in order to provide customers with satisfying and engaging experiences. While most businesses try to deliver the same experience in an omnichannel fashion, it is worth noting that channels have unique properties that must be truly understood and embraced in order to meet customer expectations.
Just a few of the benefits of a multichannel communication solution follow:

Improve Engagement
Consider how customers expect to interact on a tablet or other mobile device: they expect to use touch to make selections, type in information, and sign using their fingerprint. The same experience is not available on paper or over the phone, and is a key differentiator for the channel. When designing a multi-channel experience for customers, include electronic signatures for contracts and other critical documents on touch enabled devices in order to provide a better experience. Better experiences are important for long-term engagement, especially when they happen early in the customer journey, for example during on-boarding.

Increase Revenue
Engaged customers are the best customers: they spend more, they are excellent brand advocates, and they are more likely to try new products. Properly implemented multi-channel communications can increase revenue by delivering instant engagement with today's always-connected customer. For example, organizations can leverage SMS/text messaging channels to engage their best customers with promotional codes that expire after a certain period. Choosing the right channel for the type of the message about to be delivered is key: omnichannel is less important in this example – as long as the customer receives the message in a timely manner and can act upon it. In many cases, marketers are looking to trigger impulse buys for which email or postal delivery are less efficient.

Enhanced Customer Experience
Omnichannel engagement is at the heart of any good customer communications management software. Giving customers the option to choose how they would like the company to contact them leads to a better customer experience, which leads to a better customer relationship and, over time, a steady increase in revenue. While personalization is an excellent advantage, this option must be scalable to the customers' ever-changing needs. An omnichannel communication platform offers customers the flexibility to re-personalize the communication pattern and adapt it to their current needs. Moreover, regardless of their choice, customers can freely navigate through channels, all while receiving consistent and traceable information from the company.

Reduce Costs And Streamline Operations
Rebalancing the company's communications strategy to use digital delivery when possible will result in the reduction of costs associated with printing and postal delivery. Communications are streamlined and can be delivered in real-time throughout the entire customer journey. This agile, on-demand, multi-channel communications are not only more engaging but can also reduce the strain on resources when compared to more rigid batch processes that typically run at fixed intervals.
OMNICHANNEL – THE SWIMMING POOL PLATFORM
An omnichannel communications platform provides companies with significantly more flexibility in customer communications.
Whereas multichannel communications can be compared to a wagon wheel, omnichannel communications can be compared to an Olympic-sized swimming pool.
The swimming pool is filled with every communication channel – from email to social media and more. Since all of the channels are connected, it's easy for customers to start on one channel and jump to another seamlessly.
Continuing on the example above, the customer receives the services upgrade email with the link. Instead of using the link, your customer decides they'd like to know more about the upgrade before agreeing, so they dial the company's call center.
This is where the omnichannel communications platform shines. Once the phone call begins, the company representative can pull up all the customer's information, including the email they were sent, and use this information to answer any questions they might have before agreeing to upgrade.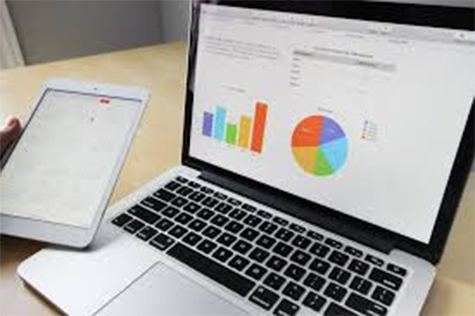 Vemessage Omni Application enables stronger customer connections
Organizations from all over Pakistan produce omnichannel communications with Vemessage Omni Application to enhance their customer experience, reduce operating costs, and control the inherent risks associated with high volume customer communications. Thousands of companies across a broad range of industries ensure compliance with corporate branding and legal standards while establishing genuine connections with their customers one at a time.