HOW RECURRING PAYMENTS AND BILLING CAN AFFECT YOUR BUSINESS GROWTH?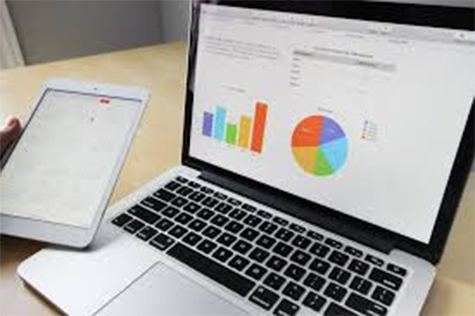 Today, businesses are in a constant state of change as they adjust to meet customer needs. One important, relatively recent change has been the extensive adoption of the recurring payments and billing model. Within this method, financial transactions are spread out over established software; more opposite to consumers being forced to issue payment in full at the time of purchase. If we see this historically, this method has been popular with property dealings; where it is difficult to almost impossible for the buyer to make a blunt large sum payment.
Since we have combined the recurring billing model into more businesses, it is an ideal solution where continuous service is expected. This model is also the preferred method for services as gym services, utility bills, house maintenance. Regardless of the business, customers have benefited from the ease of a reliable billing cycle; and that is why we have preferred presenting to you Vemessage to facilitate you. Vemessage is Pakistan's first billing system created by innovators who are addressing challenges daily as a company and as an organization while they grow every day. Vemessage is an excellent means to increase your recurring revenue by using a multi-dimensional system that is flexible and automated.
Recurring payment and billing are a payment method where the customers approve the seller to take the due amount from their accounts automatically at a regular interval; such as weekly or monthly for the things and services provided to them constantly. Once the client agrees, it will automatically deduct the payment at predetermined intervals; until the customer withdraws their permission or the subscription ends. With fixed or regular payments and billings, it charged the customers the same amount every time. It could include gym memberships, security, maintenance, and cable or internet as some examples of regular recurring payments.
It mechanically collects recurring bills and payments from customers' bank accounts; via their payment cards like debit and credit cards or through other methods. To accept these payments, the business must have a business account and a payment service provider that could be software. The seller's account is a type of bank account that permits businesses to accept payments from customers' accounts. The amount withdrawn from the customer's account gets deposited first in the seller's account and then transferred to the business's bank account. The payment service supplier handles various aspects of payment processing; from collecting recurring payments on behalf of dealers and processing them securely to putting the amounts in the businesses' bank accounts. Although the recurring payment and billing model offers a lot of typical benefits; below are some of the most visible advantages.
Payment Options for Recurring Payments and Billing:
Vemessage by providing a recurring billing system is an extremely efficient model. It makes it easy for your customers to purchase and pay with flexibility. Such a method allows your customers to make a small but long-term commitment, and take advantage of the benefits Vemessage and its services provide. This helps your business increase your market size and makes your product accessible to more people. 
Using Revenue Forecasting to Predict Recurring Bills:
Recurring billing is executed in a way that helps facilitate revenue streams. With Vemessage, you may go forward by offering a particular date to your clients, and money will be provided to them immediately. Because it will set your payment and frequency just at the moment the consumer purchases the items. A company always knows how many sales will increase since they understand their customer life-cycle.
Realizing and measuring the quantity of expected income is critical, moreover, financial forecasting helps a lot throughout this process. The Sooner former businesses grasp this, the faster they will grow because the greatest organizations that previously adhered to this paradigm are quitting it in favor of this new paradigm.
Businesses can Adapt the Recurring Bill Payments to Their Needs:
Although recurring billing models have been around for a while, with Covid-19, they have exploded in popularity, especially now that Vemessage is at your fingertips. It has offered the user more options. For example, without the digital world, people had to wait in lines to pay their bills. Long hours, leaving everything to one place, was a hassle, but with Vemessage you can now pay in a matter of seconds without breaking a sweat.
Recurring bill payment has proved successful with Vemessage. You can now pay effortlessly via a smartphone using cloud billing system software. As a business company, you can also keep track of long-term billings through Vemessage. By doing this, it is easier to budget and predict expenses. 
Increasing Growth Through Recurring Payments Automation:
When you establish a firm, the first few months might cost millions or billions of dollars in marketing to attract consumers. There is not only the stress on quality products and exemplary customer service but also the way a company handles its financial crisis; its transactions are just as important for its customers and consumers. Vemessage facilitates your payment methods and facilitates growth by providing the option for smaller payments; by demonstrating that the business is open and flexible to the consumer's needs. 
A manual billing system is a hassle and a pain. They monetize your products and services, proving inefficiency. As the world changes, change with the world. Vemessage, a cloud billing system software, can adapt and improve your business growth. These recurring and billing system software is for large to small businesses.
As the first cloud-based utility billing software in Pakistan; it provides automatic recurring billing system software that helps your business interface effectively to make it easier for them to charge and improve their income. With its online invoicing and payment plan, consumers are informed to perform tasks; such as electricity bills online checks, gas bills, and pay other bills in seconds effortlessly by using a smartphone.