Online Billing Management Software Will Change the Way You Do Business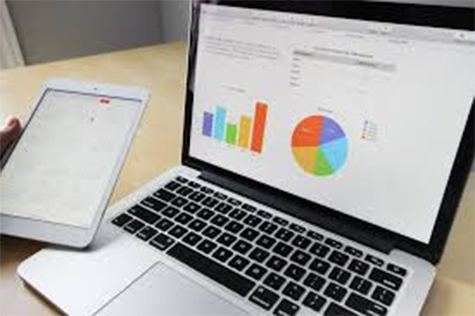 An online billing management software does a lot more than managing billings, it speeds up your payment methods, converts hours of painful and stressful work into minutes of work. Let us introduce you to Vemessage, an all-in-one solution to your complex enterprise problems. Vemessage provides a commitment to its customers, a commitment to your team and a commitment to provide you the growth necessary for your enterprise. Vemessage is Pakistan's first ever invoicing system which allows you to send invoices from anywhere and anytime to your clients. Be efficient, and take a step in choosing the best online billing management software, Vemessage for your small or large business. The question is why do you even need a billing software? First of all, you do not have to work manually anymore. With an automated software you can ensure that your accounting figures are accurate. Apart from this, an online billing management software also carries amazing features such as invoice templates, many reminders, tracking, cloud-based system, complaint management system, incident management software and many others. Below are some of the reasons why you need an invoicing system and how an online billing management software will change the way you do business. Changing the way you do your business may sound difficult, but one of the first places to start is with your billing system. Finding awell-organized way to generate bills, along with keeping track financial transactions, you can achieve that increase if you chose well-managed software like Vemessage. Most prominently, this is all done while increasing your cash flow.
Unluckily, paper-based invoices and creating invoices on Excel aren't the most effective thing to do. Online billing software is the way to success. Many businesses are hesitant to move to online billing, even if it could protect their business.
Invoices:
When you are a business owner and who is trying to attract people towards his/her business. One has to remain disciplined as well as prove that he is walking with the earth. By using Vemessage one can send an invoice templates in a cool and gorgeous way that was intended for any type of client that you are interested in. Invoicing templates especially should look good. An invoice billing software can create clean and professional invoices and their templates according to your choice. You can also use quote templates, turn them into invoices and easily use them for a simple quote to invoice conversion.
Faster Payments:
You can also create online invoices to get faster payments. Instead of emailing, you can upload your invoice on a website and send the link to your client. This benefits you greatly because you can edit an online invoice without having the need to send unnecessary mails to your client of your revised invoice. You can also keep track of your customer as in whether they opened your invoice or not and for the best part, your client can pay you instantly through the invoice without any extra hassle.
24/7 Access:
Online billing is on the cloud which gives you the capacity to manage client data and billing from one application. You can use on your desktop, tablet, or smartphone, this ease of access makes online billing management even better. This means if you can't make it in to the office, you're at home, or traveling around town you can send and manage your bills and clients 24/7.
Safe and Secure:
With swift advancements in the online mode of accepting and making payments, banks and financial organizations secure their system and data with double verification, the latest software, and various other security measures upon any doubtful activities on the user's account.
Online mode of payment is way safer than the traditional way of accepting payment. Traditional methods include risk of theft, cash-related difficultiesetc.
With online software like Vemessage, businesses can ensure a faster, dependable, and authentic process of payment. Another notable feature to improve security is payment online takes two to three days before reaching in the account. This gives plenty time to check and confirm the correct transaction as well as details.Talking of the cloud, you never have to worry about losing bills or client data. You do not face mail complications or have to log into your account and everything you need to start billing your clients is right at your fingertips.
Reduces Human Errors:
Paper handling involves several steps. Any procedure done by a human is prone to human errors. It is natural and you cannot avoid it completely. Processing improper billing amounts or sending a bill to the wrong client just doesn't happen any longer.
Errors postpone the payment process. They can also harm the relationship that you have with a client. Not to mention the relationship with the bank or the dealer who delayed or made a fault in the billing.
Billing errors and clashes can end-up costing you thousands of dollars to fix. The sending and resending are terrifying nightmares.
Online billing software like Vemessage calculates the total amount for you to avoid errors. It adds the taxes and guarantees that the right client is billed. Even if you do make anerror, it only takes a minute to fix and resend.
Conclusion
Online payments are the most protected, verified mode of transactions for the business. However it has some trials, such as probable technical malfunctions and cyber-attacks, organizations and governments are well equipped to handle all these attacks.
Some of the best methods for validation and verification are the use of biometrics, 3D protocols, double verification, captcha etc. Government and businesses keep a team of white hackers who have a close look at all the activities to stop and cure any attempt to hack the system.
As a business owner, you should not be concerned about the safety of the data because online billing management is way safer and secure than old-style modes of payment. We should consider its great advantages with an eye for managing its encounters smartly for a fantastic customer experience.