Why Automated Billing Is Important for Business Growth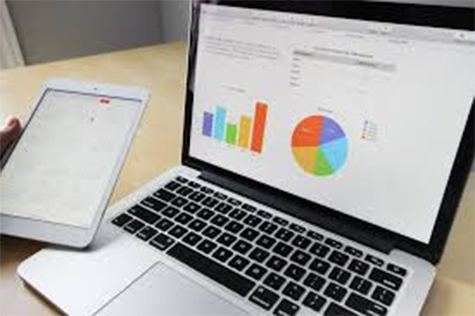 Every new business owner wants their business to grow exponentially. In the connected digital world of 2021, digital business is progressing beyond its limits. With time, people are demanding more time-saving systems to focus on being more efficient and more productive. We have several procedures in place to assist you in smoothing out your business expansion. Many businesses have been using an old billing system. You cannot maximize business growth without an automated billing system. Maintaining your billing system might help your business achieve better outcomes. It can save you time, manage cash flow, send related data inputs and send invoices to your clients on schedule. It can also handle your payments, collections, and data management. Automation also makes it simple to manage cash flow, allowing you to easily and freely generate income from newer products.
Let me present you to VeMessage, an all-in-one answer to your difficulties, which is an automatic billing system designed to meet all of your requirements. It is the first cloud-based billing system in Pakistan. It is a pastime to abandon the sluggish and ineffective methods of the past. It comprises three different software systems. A cloud-based billing system, a proven complaint management system, and an incident management system are all available. Vemessage offers some of the most innovative features via these three platforms. Vemessage was inspired when they thought of their facility. It is the latest invention of the talented people of Pakistan. They have devoted their valuable time and worked hard to provide you with the facility they once dreamt of. Vemessage develops solutions that solve all the problems that a company, whether large or small, has as it navigates the growth process.
Cloud Billing System Software:
Vemessage provides a boost to your recurring revenue by using cloud billing system software that is flexible and automated. It is Pakistan's first-ever automated billing system. It offers online invoicing and payment methods. In addition, the cloud billing system software also provides you with one-click bill generation, realistic statistical dashboard reporting, cycle management, and many more. With one click, you can pay all your bills. You can also check all your bills, whether it is your electricity bill or your gas bill. You can check and pay your bills via a smartphone. It is a secure system, leaving no door for any theft or fraud. You may also examine your business log and track all payments you have made to the customer, and any payments left over by your customers. You can also schedule to send reminders to all the enterprises associated with you.
Complaint Management System:
With the world reaching an almost online market, people are becoming more self-aware. Businesses have to be in all care not to offend any of their customers, else with even just one complaint, you risk losing the market. In Pakistan, business owners have to seldom care about their customers and how they feel about their service. These sorts of systems may also work to their advantage since, once their faults are recognized, they can adjust their rules to meet the requirements of their consumers, as no firm has ever reached for the stars without first listening to its customers' suggestions and complaints. Vemessage not only listens to your reviews and complaints but also makes up for those mistakes. It opts your business for success and keeps you updated about the progress of your business. Some of the amazing features it provides include a single centralized platform, determine underlying issues, monitor risks over time, and many more.
Incident Management System:
Time is of the essence. Even the best companies can have problems regarding this. When a complaint files, the faster you enable your customers to resolve their issues, the more time you save for them. Vemessage delivers fast delivery solutions and restores regular performance while ensuring high maintenance of service quality and availability. An incident management system is the best software with tools and systems that enables clients to resolve their issues without you having to wait for someone to respond. You can access your Vemessage dashboard, you can see all the elements that you selected. You may also use this system to conduct a screening audit of your team and analyze performance and status. This system includes features such as notifications and reminders to submit payments to customers, the ability to keep customer comments, and the ability to contact management.
In this age and time, manual recurring cannot scale up to the values provided by an automated billing system such as Vemessage. With Vemessage, you can track your money. The amount of money flowing in and out can identify opportunities and points of failure. Vemessage provides you with a commitment to your customer, a commitment to your team for full support and help, it also commits and guarantees your company growth. For the commercial market of Pakistan, Vemessage provides you with transparency, mobility, and innovation. With all the challenges and stress that come with living in Pakistan, a facility like this is critical for innovating your business and focusing on the things that count. Such issues are made easier with Vemessage, which gives rapid solutions and saves a lot of time. With the situation of Covid-19, digital platforms have made automation and scale operations in a time of crisis. They also make it easy to aggregate data for analysis. Vemessage provides you with nothing more than that of greatness. Our only motivation is assisting you in delivering your advancement. We make sure all of your needs are catered to and we grow by listening to our customers and taking reviews seriously.